Online & Public Auto Auctions
Auction Calendar
February
Internet Auction
Washington DC Internet Auction 11:00 am February 07, 2023
Run List (122)
Internet Auction
Philadelphia Internet Auction 04:00 pm February 07, 2023
Run List (131)
Internet Auction
Washington DC Internet Auction 11:00 am February 08, 2023
Run List (124)
Internet Auction
Philadelphia Internet Auction 04:00 pm February 08, 2023
Run List (123)
Internet Auction
Washington DC Internet Auction Mechanic's Special - 09:00 am February 11, 2023
Run List (21)
Internet Auction
Washington DC Internet Auction 11:00 am February 11, 2023
Run List (27)
Internet Auction
Philadelphia Internet Auction 04:00 pm February 11, 2023
Run List (58)
Internet Auction
Washington DC Internet Auction 11:00 am February 14, 2023
Run list not available yet
Internet Auction
Philadelphia Internet Auction 04:00 pm February 14, 2023
Run List (6)
Internet Auction
Washington DC Internet Auction 11:00 am February 15, 2023
Run list not available yet
Internet Auction
Philadelphia Internet Auction 04:00 pm February 15, 2023
Run List (1)
Internet Auction
Manchester Internet Auction 09:00 am February 18, 2023
Run List (52)
Internet Auction
Philadelphia Internet Auction 04:00 pm February 18, 2023
Run List (3)
Internet Auction
Philadelphia Internet Auction 04:00 pm February 21, 2023
Run list not available yet
Internet Auction
Philadelphia Internet Auction 04:00 pm February 22, 2023
Run List (2)
Internet Auction
Manchester Internet Auction 09:00 am February 25, 2023
Run list not available yet
Internet Auction
Philadelphia Internet Auction 04:00 pm February 25, 2023
Run list not available yet
Live Online Auto Auctions
Capital Auto Auction hosts weekly live car auctions at each of our four locations. When you participate in a live online car auction, you'll find quality used vehicles listed at the kind of bargain prices that typically only dealers see. Our vehicles may be repossessions, dealer consignments, government vehicles or donations. In every case, they are auctioned openly to the public so it's easy for customers to find or sell the vehicles they need. What's more, it's not just individual cars that we work with, either; through a fleet auto auction, you have a way to quickly dispose of fleet vehicles you no longer need.
Services That We Offer at Capital Auto Auction
At Capital Auto Auction, we buy, sell and accept donations of used vehicles of various kinds. Whether it's for cars, boats or fleets of vehicles, we make it our goal to work out arrangements that satisfy both buyers and sellers. Our vehicle inventories are found in four locations: Manchester, New Hampshire; Philadelphia, Pennsylvania; Temple Hills, Maryland; and Washington, DC. Our online auctions make it possible for you to bid on cars from your computer or smartphone. In addition to hosting weekly car auctions, we accept vehicles on consignments, doing all the advertising and networking to help you get a car sold.
Search Inventory
Why Participate in an Online Auto Auction?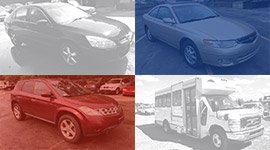 When you're looking to buy a used car for a reasonable price, your best and easiest solution is to check out one of our used car auction events. Because our inventory is always being updated, there are lots of options available. Plus, because our prices are so good, you can save a great deal. At our auctions, we sell hundreds of cars for less than $1,000 and are always open to the public — the bargains are just waiting for you. In addition to cars, we conduct online auctions for trucks, motorcycles, boats, RVs and more!
Everyone Is Welcome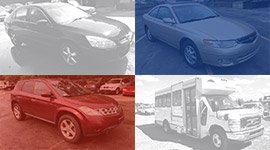 At Capital Auto Auction, we not only offer incredible bargains, but also we offer those prices to the general public — and that means you. Whether you're an individual or a business, attend a used car auction online and buy like the dealers do, with discount prices and quality products.
Benefits of Working With Capital Auto Auction
Since our founding in 1989, Capital Auto Auction is the public auto auction company that's been providing vehicles for every budget and every need for decades. Customers come to us because we offer:
A HUGE, FREQUENTLY UPDATED SELECTION
INCREDIBLE PRICES
EXCELLENT SERVICE FROM BEGINNING TO END
Whether you're shopping for a family minivan or a slick sports car, come to us! Regardless of bidding online or coming to a live event, you'll find good, clean vehicles at excellent prices anytime you visit.
More Than Buying — the Place to Sell or Donate Your Used Car
Our auctions not only offer places to find incredible bargains on used vehicles, but also they give you a place to get rid of cars you no longer want or need. Sell a vehicle at an auction, or donate it if that's what you'd prefer.
Ready to learn more about Capital Auto Auction? Want to buy, sell or donate a car?
Contact Us Today!
Locations
Live Auction
Capital Auto Auction has been following the news of the current situation our world faces with the rise of Coronavirus (COVID-19) and have been creating a plan for the well-being of our customers and employees. We can assure you that we care deeply about your health and safety during this tough time.
While we stay up to date and continue with a preparedness plan, we are taking extra precaution to ensure that our customers can still buy and sell vehicles at Capital Auto Auction.
Currently we will not be holding any live auctions at any of our locations. We will continue with an expanded online presence to provide both buyers and sellers the ability to conduct business with us.
Internet Auction
7 Online Auctions Every Week.
INTERNET AUTO AUCTION
You can use your computer or smartphone to bid on an online auto auction from the comfort of your home or office. All bids are sent over the internet, securely and in real time. Bid during the week, bid on an auction day, just don't forget to bid.
Bid during the week, bid on an auction day, just don't forget to bid.
Free to Register
About Capital Auto Auction
Capital Auto Auction has been in business since 1989.
We have vehicles for every budget and need — from family minivans to sport cars, to the occasional boat, camper and motorcycle.
The selection varies from week to week, but there are always good, clean, used cars at excellent prices. Capital Auto Auction sells vehicles that are auctioned off by our professional independent auctioneers.
The bargains are outrageous!!! Capital Auto Auction is a public car auction... Everyone is welcome to check out our online events. Share in the excitement of a live auction from wherever you are!
Search Inventory