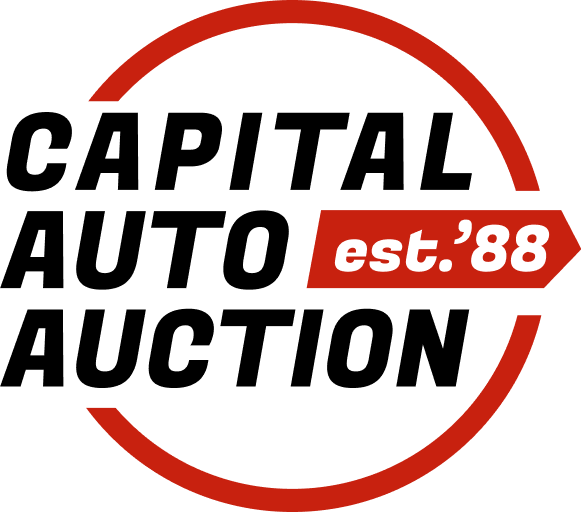 Online Vehicle Auctions
Shopping for a vehicle in person can be difficult. After all, you can only purchase what the vendors or sellers have on hand at that current moment. However, if you buy auction vehicles online, you can shop for all types of options from cars and trucks, to SUVs, boats and ATVs from the comfort of your home. Capital Auto Auction hosts used car auctions online that allow people from all over the country to purchase low-priced vehicles. Whether the vehicle is being used for personal use or as a way to expand a company's fleet of cars, our online car bidding events provide you with the venue you need to find vehicles available at bargain prices.
Benefits of Participating in a Vehicle Auction Online
People from all over buy cars at online auctions hosted by Capital Auto Auction. They choose us not only because it is convenient to purchase vehicles from your home computer or smartphone, but because we offer an amazing online shopping experience. You can expect:
An easy-to-use online auction platform
Trusted industry leader when it comes to selling government vehicles, donated cars, dealer consignments and repossessions
The ability to purchase vehicles at bargain prices
Great customer service
An ever-changing inventory of vehicles including cars, trucks, SUVs, ATVs, boats and motorcycles
How to Buy a Used Car Online with Capital Auto Auction
Our vehicle auctions online work almost like a live auction. The only difference is you don't have to travel to the physical location of the auction to place your bid. You can do all your bidding from the comfort of your home. All you need is access to a computer or smartphone. Cars and other types of vehicles that will be placed for auction will be available to view on our website.
Step 1: Before bidding, all individuals will have access to valuable information that includes everything from make, model and VIN number to the type of condition the car is in and when the car will go up for auction. Photos are also available for viewing.
Step 2: Once you have determined that you wish to bid on the vehicle, you will be asked to place a bid. Typically, you will place your maximum bid in the box, as this will allow you to go about your day without having to constantly check the auction live. Placing a maximum bid does not mean that will be the amount you will pay for the car. The auction will begin at a stated starting bid and go up in specified bid increments. Using a bidding system called proxy bidding, Capital Auto Auction will bid on your behalf until your maximum bid.
Step 3: If you're the highest bidder when the auction ends, the vehicle is yours. You will need to arrange for payment as well as pickup of your new acquisition.
Buy Your Next Car Online and Receive Amazing Deals!
Next time you are shopping for a car, truck or other vehicle, don't miss out on the opportunity to get some amazing deals on gently used or new cars. Take part in an online auto auction at Capital Auto Auction and you could end up winning one of the many auctions we have for reasonably priced cars, trucks, boats and other vehicles. Create an account to explore auction cars for sale online and see what vehicles are available for you to bid on during our upcoming online auto auctions. We are your premier choice for online used car sales!