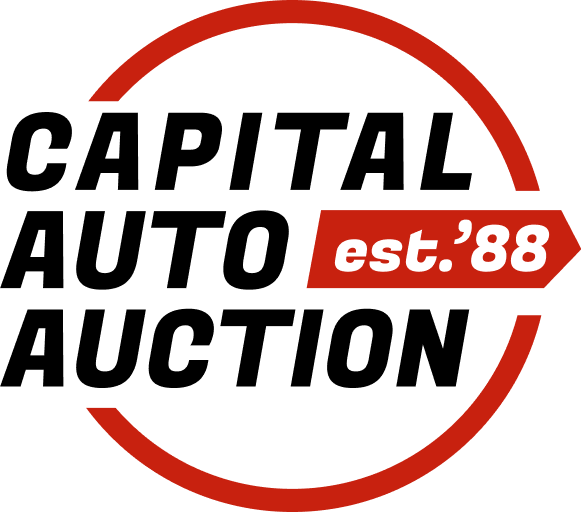 Auto Auction Vehicle Types
Capital Auto Auction is pleased to buy and sell and a variety of used vehicles, from cars to pickup trucks to boats. When you're in the market for a quality used vehicle of any kind, you're likely to find it at our auctions. We auction off vehicles on a weekly basis in Temple Hills, MD., Philadelphia PA, Manchester, NH., and Washington, D.C., as well as online. Come explore our inventory of good, clean vehicles!
The Types of Cars at Auto Auctions
Our auto auction vehicles include everything from cars and vans to SUVs and fleet vehicles. Because we sell, buy and accept donations of many types of vehicles, we're able to offer customers a wide variety from which to choose. Here are a few examples:
Cars — Each of our locations has a large variety of cars, including repossessions, dealer consignments, government vehicles, donated cars and more. Whether you're interested in a two-door coupe or a four-door sedan, you can come to us.
Trucks — From box trucks to pickup trucks to work trucks, our inventory often includes large, heavy-motor vehicles such as these.
SUVs — Our inventory also can include all kinds of SUVs, from Volvos to Chevys to Fords to Hondas. Whether you have a certain make and model in mind or you're just looking for a good deal, it's worth exploring our selection.
Vans — Search our stock of vehicles for minivans or cargo vans of various makes, models and mileages. There are plenty of options for finding one that's right for you.
RVs — It's not at all uncommon to find motorhomes among our selection, from older, vintage styles to newer models.
Fleet Vehicles — Whether you're downsizing your fleet or adding new vehicles to it, Capital Auto Auction can help you liquidate or purchase exactly what you need. We work with businesses, rental agencies, governmental agencies and more.
Motorcycles — Our inventory can include motorcycles by Yamaha, Suzuki, Kawasaki, Honda and others, all with various features.
Off-Road Utility — Even vehicles made for off-road driving find their way into our inventory, giving you access to cars with larger tires, flexible suspension and/or caterpillar tracks.
Heavy-Duty Trucks — When you're looking for the kind of utility vehicle that makes carrying heavy loads a breeze, heavy-duty trucks are a great choice.
Boats — Are water vehicles more your speed? You'll love exploring our selection of boats, which can include everything from jet skis to speedboats.
And this list is only the beginning. Our public vehicle auctions also are a great way to find a wide variety of specialty and uncommon vehicles. Among the available vehicles for bidding are:
Riding lawn mowers

Motorized scooters
At Capital Auto Auction, everyone is welcome at our used vehicle auctions, and the participation process is easy. When you're ready to learn more, search our online inventory of salvage vehicle auctions.
Search Our Vehicle Inventory Now!
Resources:
https://www.capitalautoauction.com/faqs/
https://www.capitalautoauction.com/fleet/
https://www.capitalautoauction.com/about-us/
https://www.capitalautoauction.com/locations/