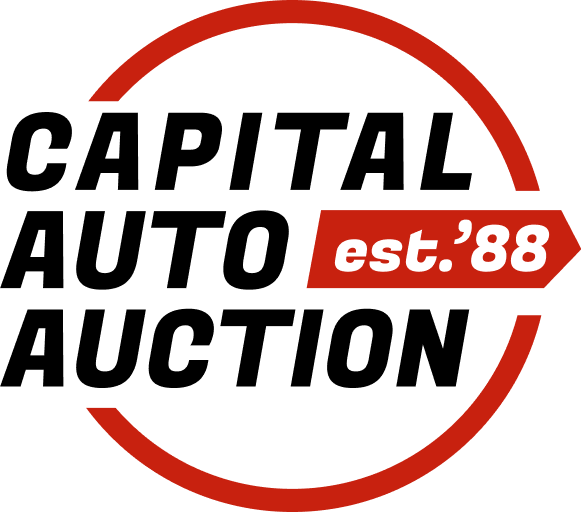 Maryland Car Auctions
Temple Hills Car Auction Events
When you're looking for used cars in Temple Hills, MD, Capital Auto Auction is the place to go. We host online-only Maryland car auctions three times a week, giving you multiple opportunities to buy used cars at auction, right where you live. Get prices at an online car auction that are almost too good to be true and typically available only to dealers. When you participate in our online-only public auto auction events in Temple Hills, MD, you can choose from a wide selection of available vehicles offered at amazing prices. Everyone is welcome at our used car auctions, which are open to the public. Whether you represent a business or are a private individual, you're invited sign up and bid. Online, at the event, our proprietary software seamlessly manages the bidding. If your bid wins, you must make an immediate deposit and can pick up your vehicle by the next business day.
Benefits of Attending an Auto Auction in MD
Held Tuesdays, Wednesdays & Saturdays starting at 10 a.m., our online auto auctions in Temple Hills showcase numerous vehicles that are perfect for various budgets and needs. From family vans to slick sports cars, our large selection of vehicles changes constantly, with different options available from week to week. Though the selection is always changing, you can depend on the quality and affordability of our cars to always stay the same. Count on us for good, clean, used auction cars for sale, available through our online portal at bargain prices better than you can find anywhere else. What's more, everyone is welcome. Whether you represent a business or are a private buyer, feel free to check us out.
You Can Sell Your Vehicle at a Maryland Auto Auction, Too
At our weekly auctions, we not only sell hundreds of cars to people like you at bargain prices, but we also help car owners get rid of vehicles they no longer want. If you have a car, truck, motorcycle or other vehicle you're ready to part with, let us know. We have only a limited number of spaces available, but when you sell at auction, you're likely to get the full value of your vehicle with our advertising help.
Why Choose Capital Auto Auction
Since our founding in 1989, Capital Auto Auction has sold thousands of good, used vehicles to clients. When you buy at a Temple Hills auto auction, you can expect to find a large selection of cars and get great discount rates and excellent service, from start to finish. Here in Temple Hills, MD, we hold weekly online auctions with a continually updated selection of vehicles. Come find a car, truck, boat or motorcycle — at a price that's hard to beat.
Contact Us!
In business since 1989, Capital Auto Auction connects buyers with affordable used cars in good condition. We take vehicles on consignment, do all the advertising and help people sell the vehicles they no longer want or need. Ready to buy or sell used cars at auction? Visit us at an online-only auto auction in Temple Hills, Maryland! See our auction calendar for specific event times, or fill out the contact form to get in touch with us about any questions!
Our Location
5001 Beech Road
Temple Hills, MD 20748
Phone:
(301) 316-4980
Fax:
(301) 316-4982
Email:
[email protected]
Open for Pick up:
Monday – Saturday 9:00am – 3:00pm
Closed Sunday
Auction Time:
Online:
Every Tuesday, Wednesday and Saturday 10:00 am
Contact Form: