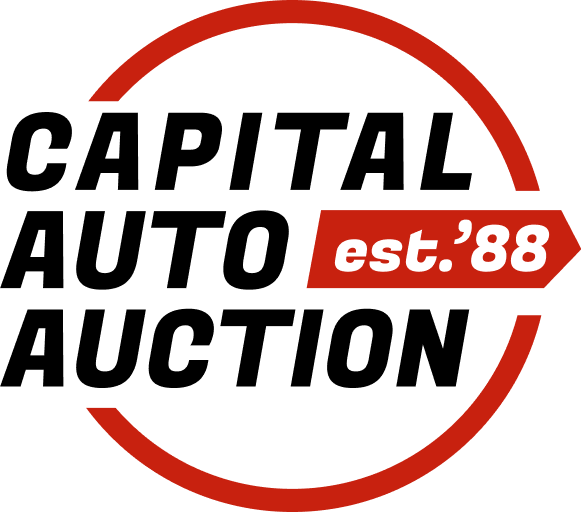 Locations
Our Auto Auction Locations
There are many advantages to buying a pre-owned car or truck through one of our auto auctions in NC. First and foremost, you'll benefit from prices that are often much lower than those you would find at a typical used car dealership. We take pride in offering only vehicles that are clean and in good condition, so you can rest assured that you won't suffer buyer's remorse. Because our NC car auctions for the public are held entirely online, you can shop in the comfort and convenience of your home any time of the day or night. We serve the entire region, including cities like Charlotte and Raleigh. We also serve Florida, Kentucky, Pennsylvania, South Carolina, Virginia, and Delaware.
Weekly Scheduled Auctions
With Capital Auto Auction, you're always in time for an online auction near you because we hold them every week. While the specific schedules are different for each locale, they are faithfully held on a weekly basis. View our online calendar to see upcoming events, or plan to visit at one of our regularly scheduled times.
| Locations | Internet |
| --- | --- |
| | at 9:00 a.m. |
| | at 4:00 p.m. |
| | at 11:00 a.m. |
What Kind of Cars are Sold at Auctions?
Whether you're interested in a reliable minivan or a sleek sports car, you'll want to take part in one of our auctions online. The fact is, our inventory of cars is always changing, so you never know what might come available from week to week. Our auctions feature cars of various kinds, from vans to boats to fleet vehicles. Participate in one of our events, and you can expect to find cars that were repossessions, dealer consignments, donations or government vehicles. If you want to know what cars will be available at an upcoming auction, visit our online calendar and click on an event to see a list of upcoming vehicles.
About Capital Auto Auction
Founded in 1989, Capital Auto Auction has auctioned thousands of vehicles to customers in the last few decades. From our current locations, we offer everything from family minivans to boats and motorcycles, with selections changing every week. We pride ourselves on offering good, clean cars at great prices, auctioned by professional independent auctioneers. Ready to experience the excitement of an online auction and find a used car that's right for you? Make plans to take part in an event!