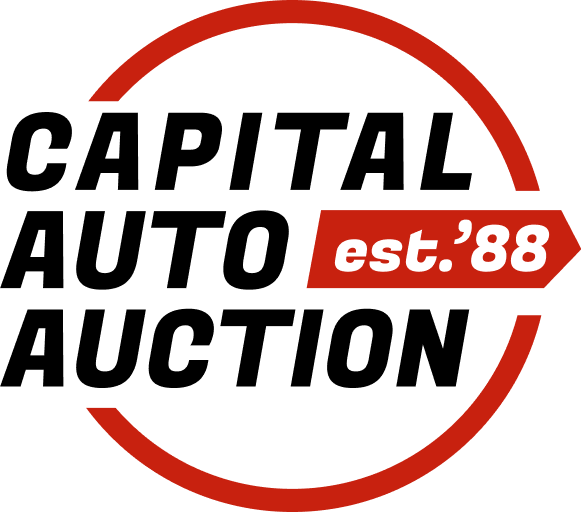 Baltimore Auto Auctions
Capital Auto Auction is the ultimate destination for public car auctions in Baltimore. Our mission is to make shopping for used vehicles simpler and more affordable than ever. We offer a variety of clean, quality vehicles in one easy-to-access place. Whether you're shopping for a car, truck, RV, motorcycle, boat or other vehicle, you can find it here for a price that can't be beat.
Unrivaled Inventory and Deals
Our Baltimore car auction platform includes quality used vehicles at prices typically reserved for dealerships. Instead of shopping with pushy used car salespeople, you can freely browse our inventory from the comfort of your home. You'll find an expansive selection of makes and models, allowing you to locate the vehicle that will best serve you, your business or your family.
Shop With Us and Hit the Road
Capital Auto Auction makes it easy to place a bid in a Baltimore auto auction, make a payment and hit the road. The area offers numerous scenic and historic drives, ideal for exploring in your new-to-you vehicle.
The famed Star-Spangled Banner Byway is a local favorite, stretching 106 miles from Solomons to Baltimore and a portion of the Great Chesapeake Bay Loop. The drive includes gorgeous country views, charming small towns, the Bay landscape and historic sites such as the Calvert Marine Museum.
Other favorite drives include the famed Historic National Road, the Horses and Hounds route and the Falls Road countryside route. All offer picture-perfect scenery and unforgettable experiences in your vehicle from our online public auto auction in Baltimore.
Find the Absolute Best Deals
Purchasing a vehicle is a serious decision and a significant expense. Shopping via a Capital Auto Auction Baltimore city vehicle auction allows you to conveniently locate prices drastically lower than the competition. Our inventory includes donations, government vehicles, dealer consignments and repossessed vehicles at bargain prices. We save on our inventory and pass those savings on to you with no strings attached.
An Easier Route to Savings
When you shop our auto auction of Baltimore used cars, you enjoy far more than an amazing deal. You experience the thrill of taking part in an online auction. You also gain access to our community of friendly, knowledgeable customer service representatives and smart shoppers who continuously find unbeatable deals. Capital Auto Auction is a trusted industry leader in selling clean, reliable vehicles for bargain prices.
Choose Capital Auto Auction
You can't go wrong when choosing Capital Auto Auction for your next vehicle. We go above and beyond the typical used car dealer, offering the industry's best customer service and the most user-friendly platform. Each vehicle summary includes a thorough, transparent description and numerous photos to ensure you know exactly what you're buying.
Start Shopping With Us
At Capital Auto Auction, we're proud to serve Baltimore and surrounding areas from our location in Maryland. Our straightforward auctions, easy-to-use platform and transparent approach to doing business allow you to find a quality, affordable vehicle from the comfort of your home.
Sign up for an account and start shopping in minutes. A huge selection of reliable vehicles and Baltimore's most scenic roads await!