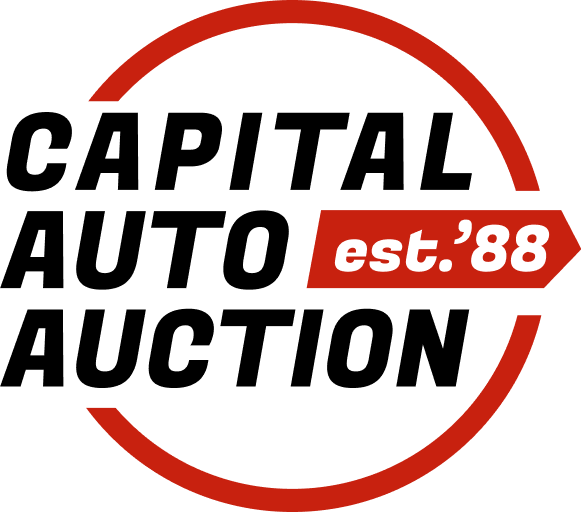 Car Auctions In Concord, North Carolina
Finding an ideal vehicle for yourself or a loved one is a challenge. Fortunately, Capital Auto Auction is here to make the process simpler. We're the top destination for online car auctions in Concord, North Carolina, making it easy to shop for cars, SUVs, trucks, ATVs, boats and more from the comfort of your home. We're confident we can help you find your dream vehicle for a bargain price.
Why Buy Through an Online Auction?
Public auto auctions offer numerous benefits to consumers. When you buy a car at auction, you enjoy the convenience of shopping from home and complete transparency regarding the vehicle. You won't have to interact with pushy or deceiving salespeople. At Capital Auto Auction, our online vehicle auctions allow you to bid on a wide selection of cars from anywhere in the country. You'll find a constantly changing inventory of donated cars, repossessions, government vehicles and dealer consignments, often at exclusive and unbelievably low prices.
Buying a Used Car Online via Capital Auto Auction
It's our mission to make purchasing an excellent vehicle at an affordable price easier than ever. Begin by visiting our website and browsing our complete section of available vehicles. We offer all the information you need about the vehicle, including photos, the vehicle identification number (VIN) and in-depth information about its condition. Enter any of our online car auctions by placing a bid for the highest price you're willing to pay. Our proxy bidding system will bid on your behalf, stopping with your maximum bid. The process is completely transparent, and you'll never have to worry about paying more than your set maximum price. The highest bidder takes home the vehicle after arranging payment and pickup. We encourage you to make payment quickly and easily on our website, then pick up the vehicle within two business days to avoid a daily storage fee.
Unrivaled Customer Service
At Capital Auto Auction, we pride ourselves on providing the highest level of customer service. We're here to answer any questions you have throughout the buying and selling processes. Our mission is to ensure you have a positive online auto auction experience.
Save Big on Your Next Vehicle
Online auto auctions are the best places to find unbeatable deals on quality vehicles. Sign up for an account on our website and you'll gain access to incredible prices on new or used vehicles, including cars, trucks, ATVs, boats and more. At Capital Auto Auction, we make purchasing your next vehicle stress-free and more affordable. We offer detailed, transparent information about every vehicle, so you can make an educated decision about which car or truck is right for you. The vehicle of your dreams could be in our inventory right now for a bargain price.
Discover More About Concord
Concord is a scenic North Carolina city perfect for driving your new or used vehicle from Capital Auto Auction. Numerous picturesque drives stem from Concord to nearby towns and attractions. The Lake Norman Scenic Byway offers 30 miles of smooth road for putting your vehicle to the test and soaking in the views of picture-perfect Lake Norman. Or, head 40 minutes from Concord into the Uwharrie Forest. The roads wind through towering trees and alongside streams, offering countless opportunities to stop and snap photos of local flora and fauna. We also recommend cruising the roughly 23-mile-long drive into historic Salisbury, North Carolina. The drive is as gorgeous as the destination, with roadside farms, open fields and green rolling hills. In Salisbury, you can cruise throughout town, admiring the historic buildings and charming homes. Don't forget to pull over for some famous North Carolina barbecue along the way.
Get Started Today!
Purchase your next vehicle through Capital Auto Auction, and you'll experience one of the most affordable and convenient ways to shop for cars online. We're a trusted leader in online vehicle auctions and that's why we have such a large selection of top-notch government vehicles, dealer consignments and more. Unbeatable customer service, a user-friendly bidding platform and a constantly updated inventory make us the best place to find your next vehicle. Sign up today, and you'll never have to risk missing out on your dream vehicle for an even dreamier price!