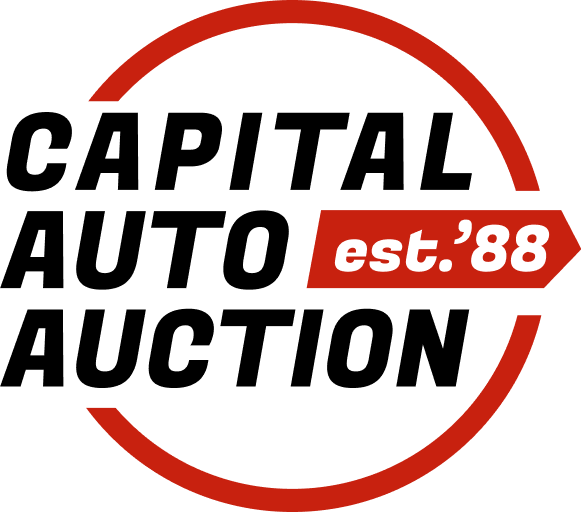 Fleet Vehicle Auctions
When it's time to upgrade your company cars, check out the quality used fleet vehicles for sale online at our Capital Auto Auction locations. Our business holds online fleet vehicle auctions in Temple Hills, MD, Philadelphia, PA, Manchester, NH, Washington, D.C. When you participate in any of these commercial vehicle auctions, you'll find the perfect opportunity to buy vehicles for your business or to liquidate fleet cars you no longer need. At Capital Auto Auction, we not only sell fleet cars, we also purchase them and accept them as donations. So, whether you're a governmental unit, rental agency or another business or organization, let us simplify and streamline the way you stock your cars.
Benefits of Fleet Vehicles
In any business where the frequent transportation of people or goods is required, it's useful to have a fleet of company vehicles. Consider some of the biggest benefits of owning your own fleet:
Flexibility to tailor trips or deliveries to your needs
Free advertising when you apply your branding to your cars
Convenience to be more efficient, without needing to rely on outside services
Necessary transportation for on-the-go professions
A way to add a personal touch to business deliveries
Not only are fleet vehicles an asset for companies, but they're even better when you find them at a good price. That's exactly what Capital Auto Auction offers through our online fleet auto auctions. At our auctions, we connect you with quality cars at major discounts to help you improve your business's overall bottom line.
Why Choose Capital Auto Auction?
Since our founding in 1989, Capital Auto Auction has built a track record of selling thousands of vehicles with options for every budget and need. Because we are always adding to and updating our stock, we have a large selection — which means plenty of options for you. Whether you're looking for a fleet truck, van, car or other types of vehicles, we have the kind of bargains that you could once only find with dealers. When you're in the market for new company vehicles, our fleet car auctions are a great way to get good, clean, used cars at excellent prices — and from an established auction company you can trust. We have live sales online every week. You also can bid in real time when you register for our Internet auctions. These online auctions are public events where everyone is welcome. Check out our auction calendar and go to one for yourself to learn more.