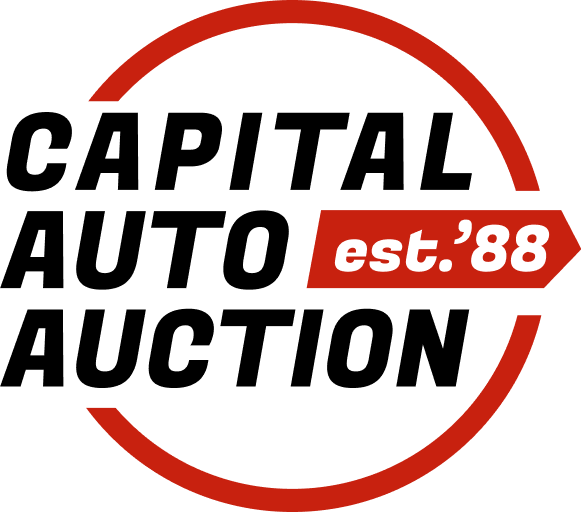 Car Auctions In Kentucky
Kentucky car auctions offer the lowest prices on quality vehicles, but entering your first auction can be intimidating. Capital Auto Auction makes online car auctions easy. Our streamlined process and user-friendly platform allow you to browse vehicles, place bids and even make a payment without leaving home.
Our impressive inventory includes a wide range of cars, trucks, SUVs, crossovers, ATVs, RVs, motorcycles and more. However, if you don't see your dream vehicle in our inventory today, you may see it soon, as we add new options weekly. All Capital Auto Auction vehicle auctions are honest and transparent. We include thorough descriptions and numerous photos of each vehicle to ensure you know exactly what you're buying.
Purchasing a new vehicle from an auto auction in Kentucky is exciting, but before you get behind the wheel, you'll need to register your car and take a few additional actions to ensure it's road-ready.
Registering Your Vehicle in Kentucky
There are several steps to preparing a vehicle for the roads in Kentucky and beyond. First, you'll title the vehicle at the nearest County Clerk's office. Bring a photo ID, the vehicle's signed over Kentucky title, and proof of a valid Kentucky insurance policy. Complete form TC96-182 if you're titling a vehicle from out of state.
The Kentucky Transportation Cabinet (KYTC) is Kentucky's version of the Department of Motor Vehicles (DMV). It's where you go to register your vehicle, receive your license plate and perform other tasks associated with driving a vehicle in Kentucky. Registering a used vehicle in Kentucky is simple. You'll need your photo ID, the vehicle's title, proof of a valid Kentucky insurance policy, and payment for fees and taxes.
The Kentucky Department of Revenue (DOR) is where you take care of additional financial requirements, such as paying sales and use tax. You'll handle those payments at the DOR, as well as learn about possible tax credits and exemptions based on the vehicle you purchased, your income or other factors.
Why Choose Capital Auto Auction?
At Capital Auto Auction, it's our mission to help Kentucky residents locate their dream vehicles for unbelievably low prices. Our car auctions offer a hassle-free way to purchase a vehicle, without any pushy salespeople or dishonest advertisements.
Capital Auto Auction offers only the most reliable cars. We pride ourselves on our selection of quality vehicles, our unrivaled service and unbeatable prices. Our inventory includes government vehicles, dealer consignments, repossessions, donations, and other dependable cars and trucks from the most reputable sources. Auctions are open to the public, offering all Kentucky residents access to vehicles and prices that other used car sellers can't rival.
Our customer service team is available to help you navigate our public auto auctions from start to finish. We'll help you locate your ideal vehicle, place your first bid and understand every part of the auction process, even after you've made your payment. Once you experience the value and thrill of purchasing a vehicle via online auction, you'll never want to shop anywhere else.
Now is the time to join our growing community of clients throughout Kentucky and across the country who have trusted our services for years. We serve the entire region, including communities such as Bowling Green, Covington, Louisville, Owensboro and more.
Whether you're searching for a safe and clean family vehicle, another work truck for your fleet or a flashy summer sports car, we're eager to help you find it. Investing in a vehicle means investing in your future, and we're excited to be a part of the process.
Create an account to browse our inventory and place your first bid today!