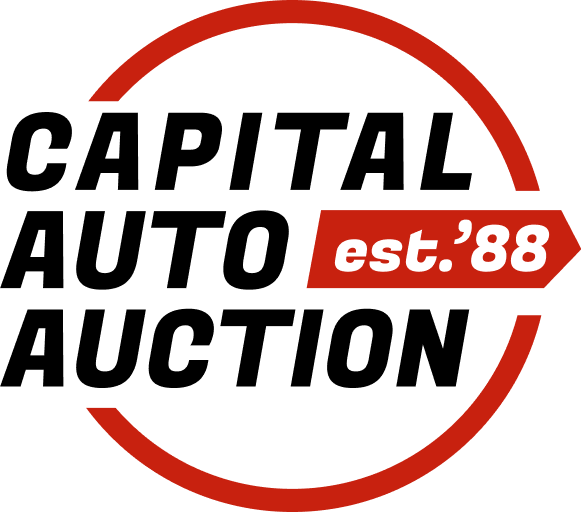 Car Auctions In Cary, North Carolina
Capital Auto Auction connects residents of Cary, North Carolina and beyond with their dream vehicles. Our online car auctions include a constantly updated selection of cars, trucks, ATVs, motorcycles, boats and more. We pride ourselves on making buying a quality vehicle easier, more affordable and more convenient than ever.
Our public auto auctions are for everyone, whether you're searching for a safe, reliable family vehicle or trucks to serve as your company's workhorses. Our platform is simple and easy to use. Log on at any time of day from the comfort of your home to browse our inventory, place a bid or pay for an auction you won.
The future is here, and there's no better way to purchase a new or used vehicle than via an online auto auction. Capital Auto Auction is the most trusted name in online vehicle auctions. Our reputation and good standing give us access to dealer consignments, government cars and trucks, repossessions and donated vehicles. We put our customers first, whether buying or selling a vehicle, and strive to make the process stress-free.
Are you wondering how to buy a car at auction? It's easier than you might think. Our online car auctions are similar to live auctions, but easier to follow and more convenient. You can browse and bid on vehicles from home or anywhere, with a smartphone, tablet or computer.
Our unique proxy bidding system makes bidding on vehicles and winning auto auctions simple. Just set your maximum bid, and our technology will bid for you until your maximum is reached. You don't have to continuously check into the bidding process, and you can rest assured you'll never pay more than your set maximum. The highest bidder wins the auction and can securely make payment on our website.
At Capital Auto Auction, we know the importance of buying quality cars, trucks and more. We include all the information you want and need to know about our vehicles, including the vehicle identification number (VIN) and an accurate description of the vehicle's features, flaws and upgrades. When you purchase a vehicle from one of our auctions, you get the vehicle you expect.
We're constantly updating our Capital Auto Auction inventory, so if you don't find your ideal vehicle today, you may see it in our selection tomorrow. We welcome you to log onto our website, create an account, and start browsing our current and upcoming auctions. Capital Auto Auction is the top choice for buying a quality used vehicle online.
Learn More About Cary, North Carolina
Cary sits in the heart of North Carolina, just a short drive from major cities and scenic drives. Cruise to Devil's Tramping Ground Road, a 34-mile-long stretch of scenic byway beginning in Pittsboro to Bear Creek, an area that Travel and Leisure magazine named one of the world's most haunted forests. Filling up on delicious home cooking and storytelling at Southern Supreme in Bear Creek is essential before heading home.
The Blue-Gray Scenic Byway is another picturesque stretch of road for cruising in your vehicle from Capital Auto Auction. The 82-mile-long route passes through several points of interest, including the Bentonville Battleground from the Civil War, the Gov. Caswell Memorial and CSS Neuse Historic Site, the Tobacco Farm Life Museum and more. Dedicate at least two hours to enjoying this scenic drive.
Lafayette's Tour Scenic Byway is another way to explore North Carolina history by car. The 173-mile-long stretch travels from Henderson to just outside of Elizabeth City. This byway was named for French General Lafayette, who toured the country in 1825. His love for the beauty of rural North Carolina formed while cruising this route littered with historic landmarks, towns, plantations and more.
Contact Capital Auto Auction Today
Your dream vehicle and countless driving adventures await. Shop our complete selection of pre-owned vehicles, including vans, SUVs, trucks, sedans, specialty vehicles and more, to find an ideal car at an unbeatable price.
Our Cary, North Carolina auctions are taking place now, and many more are coming soon. Simply log onto our website, create your account and start bidding. Buying a top-quality vehicle online has never been easier.
Contact our Capital Auto Auction team to learn more or for assistance locating your dream vehicle at a price that fits your budget. We're excited to show you why we have been the most trusted name in auto auctions since 1988!