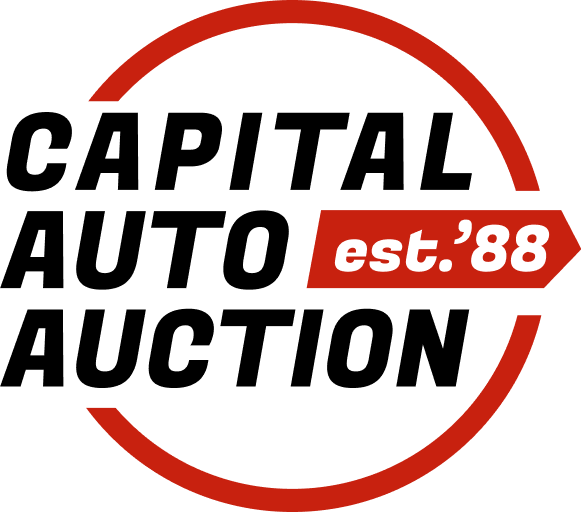 Car Auctions In South Carolina
Buying a quality used vehicle is more convenient than ever when you choose the most trusted South Carolina car auction company. Since 1988, Capital Auto Auction has helped customers find safe, reliable and clean vehicles for prices that can't be beaten. Our online car auction inventory offers a range of vehicles, including sports cars, SUVs, work vans, motorcycle auctions, boats and more. There's a vehicle to suit every need and budget.
At Capital Auto Auction, we don't allow just any vehicle into our South Carolina auto auction inventory. Our team of experts carefully source and inspect every vehicle before placing it online for the public to view and place their bids. We pride ourselves on selling clean and dependable used cars at the best prices.
Through our online vehicle auction platform, we go the extra mile with our service. We take care of every step of the vehicle consignment process, from advertising your car to showcasing in it our inventory and handling phone calls from interested buyers. We find solutions that work in favor of the buyer and seller, creating a stress-free vehicle selling experience.
Our online car auctions for the public allow you to experience the thrill of buying a vehicle at auction from the comfort and convenience of your home in South Carolina. We serve the entire region, including communities such as Charleston, Columbia, Mount Pleasant, Rock Hill and more.
Scenic Drives in Beautiful South Carolina
Once you've placed your bid and won your dream vehicle via Capital Auto Auction, there's nothing left to do but enjoy it. South Carolina offers stunning scenery and an ideal climate for exploring country and city roads in any season.
Rolling hills, mountains, salt marshes, estuaries and centuries-old oak forests are just a few of the various landscapes you'll pass while cruising South Carolina's scenic roads and highways. The following are a few of our favorite drives throughout the Palmetto State.
The Hilton Head Island Scenic Byway
Hilton Head Island is a favorite South Carolina tourist destination, known for its expansive white sand beaches, salty air and unique town with fine restaurants and laid-back local hangouts. The Hilton Head Island Scenic Byway is a 29-mile loop, starting in Okatie and circling the island.
Despite its popularity, Hilton Head Island still has that authentic South Carolina beach town feel, with numerous public beach access points and plenty of room to spread out on the sand. Fish Haul Beach Park and Mitchelville Beach Park are two favorite places to park and enjoy a quiet, uncrowded beach experience. Outdoor showers and restrooms are welcome amenities.
The Savannah River National Scenic Byway
The Savannah River National Scenic Byway invites you to explore 126 miles of beauty, beginning at the Georgia-South Carolina state line and heading north. The miles and time fly by as you pass historic towns, pristine countryside and fairytale-like woods. Stop to paddle, fish or birdwatch on the Savannah River, or take a hike in Calhoun Falls State Park.
The Falling Waters Scenic Byway
This 26-mile-long (there and back) route stretches from Walhalla to Tamassee through the breathtaking Sumter National Forest. Roll the windows to savor the sights, sounds and smells of South Carolina's natural beauty. It's easy to spend a full day cruising the byway if you stop and hike Issaqueena Falls, then explore Oconee State Park, with its 20-acre lake and fresh mountain streams.
Browse Our Online Inventory and Shop Today
At Capital Auto Auction, we're thrilled to offer online car auctions in South Carolina, providing quality vehicles to families, businesses, bargain hunters and collectors across the state. Our hassle-free auction process and user-friendly online platform make it easier than ever to buy a quality, affordable vehicle from home.
We dedicate ourselves to making the vehicle buying and selling processes simple, transparent and enjoyable. Browse our online inventory, place a bid and take home the vehicle of your dreams at Capital Auto Auction!