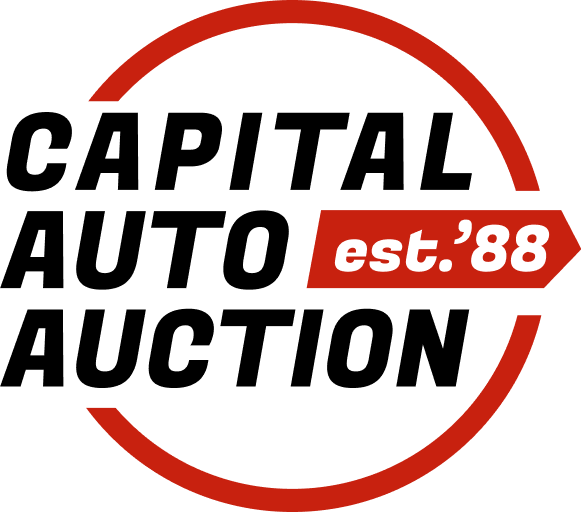 Motorcycle Auctions
How to Get the Deal of a Lifetime at Motorcycle Auctions
If you want to score a deal of a lifetime at a motorcycle auction, it helps to know a few insider tips. Lucky for you, we have outlined the most important stuff you need to know before bidding at a motorcycle auction! So, what are the top things you need to know?
Top 4 Tips for Motorcycle Auctions
1. Inspect Thoroughly.
Make sure to start your visual inspection while the bike is cold – aka it hasn't been recently cranked and warmed up before the inspection. Go over the bike from top to bottom, from front to back. Check the drive chain and sprocket; the tread of the tires; the brake and clutch levers; the straightness of the bars; and the battery. Ask the auction employees if you can sit on the bike, if allowed. Try and start the engine, turn on the lights, and listen for anything that sounds off.
2. Research the Cost of Parts.
Before going into a motorcycle auction, narrow down your top picks by browsing through the inventory. Once you've done so, research the most commonly replaced parts of the motorcycles so that you'll know not only where to get them, but also so you'll have an idea of how much the repair and maintenance costs will be. Know your limits and how much you can repair yourself and how much labor costs will be if you choose to have a professional do the work on your bike.
3. Research Other Potential Costs.
The initial cost of the bike at auction most likely won't be the only bike expense. There are still DMV fees (such as title, registration, and tags) as well as any repair costs. Before bidding, get an idea of what these costs might be so you're prepared. Also important is to research the fair market value of the motorcycles you're considering. You don't want to bid more than the bike is worth.
4. Stick To Your Budget.
Add up all these potential costs and compare these costs to the amount of money you have to spend. From here you can come up with your budget for the bike or the top limit you're willing to spend. No matter what happens, stick to your budget. Don't be scared to take your time and walk away from the sale if it will blow your budget.
Why Choose Capital Auto Auction
If you're looking to score the best deal on a quality motorcycle, Capital Auto Auction may be your answer!
Everyone is welcome!
Whether you're an individual buyer, a business, or an auto dealer, Capital Auto Auction welcomes you with arms wide open. Getting into the event is simple, bargains averaging to less than $1000 are available to everyone, and best of all, registration is FREE!
You can bid online, too!
Our live auctions take place in 4 major locations: Philadelphia, Pennsylvania; Manchester, New Hampshire; Temple Hills, Maryland; and Washington, DC. However, if these locations aren't anywhere near you or you have other important appointments you can't miss, you're in luck because with Capital Auto Auction, bidding on cars and motorcycles is now at your fingertips! Simply register online and start bidding using your computer, tablet, or smartphone.
Tons of options!
Are you looking for a bike to flip and sell? A motorcycle to use for parts? A bike for daily use? Capital Auto Auction has all of these and more. Whatever you're looking for, Capital can deliver.
Amazing prices!
Don't have a ton of cash? No problem. Oftentimes, bids start as low as $100 – sometimes even lower. Did we mention that the motorcycles are sold at wholesale prices, not retail or private party prices. This means you save even more dough.
Take the first step to getting a huge bargain for used motorcycles at one of our motorcycle auctions by checking out Capital Auto Auction's calendar of upcoming sales now!