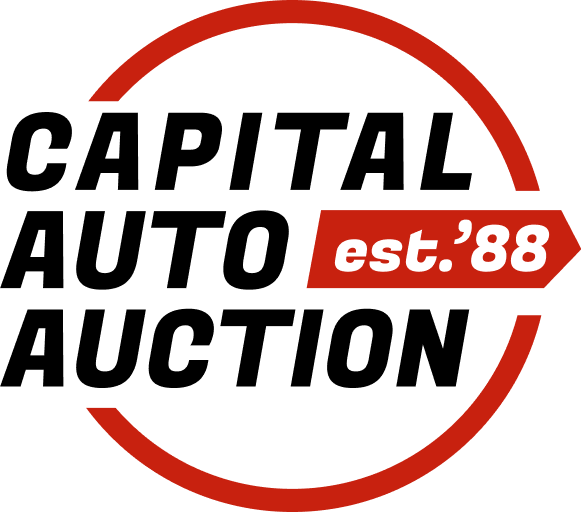 Cheap Used Cars
How to Purchase Cheap Used Cars
It can be difficult trying to find a good, used cheap car these days. But it doesn't have to be. Purchasing a vehicle is one of the biggest financial decisions that most people make, aside from purchasing a home. If you're in the market for a new vehicle and also interested in saving thousands of dollars, be smart and try a public auto auction.
Score a gem by attending one of Capital Auto Auction's regular auctions scheduled weekly in all of our four locations! With our wide selection of vehicles listed in our ever-changing inventory, it's easy to find the perfect vehicle for your needs.
To find the best deal, it's important you come up with a game plan. You don't want to just walk into the auction and bid like an excited teenager without doing your homework.
Ready Your Game Plan
Below are just a few useful strategies to increase your chances of buying a cheap used car in excellent condition.
1. Search Inventory Online.
Most auction websites are designed to be user-friendly to make it easier for potential buyers to view the different used cars that are up for bidding. Using the auction's website form, enter in your ideal wants - such as make and model, year of production, mileage, or even the style you want (convertible, SUV, minivan, etc). This helps you narrow down the auction inventory just to vehicles that fit your specific requirements.
2. Do Your Research.
Now that you have a list of vehicles that you are interested in, it's time to learn more about them by reading the information given on the auction website. Look at all the information given – including any pictures or videos that are available.
Once you've reviewed the information provided by the auction, it's time to do a bit more research, courtesy of Google. Use the following checklist to help you in your search.
Look for reviews about the year, make, and model. This is a great way to gain insight from honest and non-biased accounts of previous and/or current owners about the vehicles that you're interested in. Learn all you can about the good, the bad, and the ugly of each vehicle in your short list.
Check out the Kelly Blue Book values. Most vehicle auctions sell at wholesale prices, not retail or private party prices. By checking out resources such as Kelly Blue Book and Edmunds, you can see what these vehicles are currently priced at – for retail, private party, and wholesale. Knowing this information will help you make sure that you won't go over the limit and end up bidding for more than you should for a vehicle.
Run a VIN check. From your list of potential vehicles from the auction's inventory, do a background check on each vehicle. You can easily do this online via CarFax or a similar service. You'll be able to learn all about the history of the vehicle – from accidents to the maintenance performed on the vehicle.
Save Money By Buying Cheap Used Vehicles
Don't spend thousands of unnecessary dollars on a new vehicle when you can easily purchase a cheap, used car that will perfectly suit your needs and wants. Check out Capital Auto Auction's inventory of cheap used cars and get an amazing deal today!