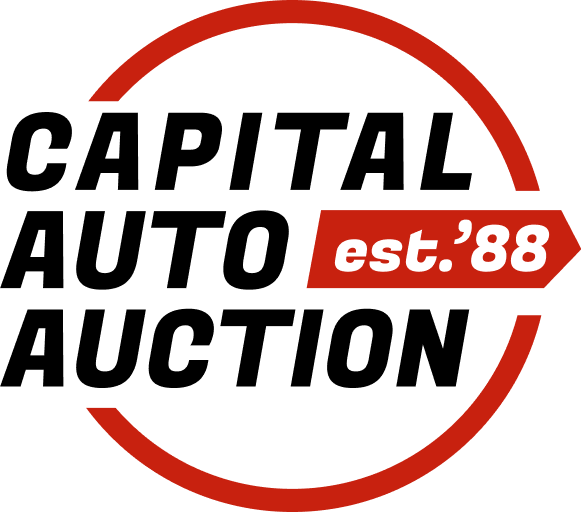 Top 3 Benefits of Purchasing a Used Car
Top 3 Benefits of Purchasing a Used Car
If you're in the market for a secondhand car, we're here to lay out the top 3 benefits of purchasing a used car. Most of the time, when people think about a used car, they imagine a beat-up clunker with peeling, flaky paintwork, rusted rims, an interior that looks like a pack of wolverines have lived in it, and a "for sale" sign plastered across its windshield. Take this image out of your head because not all used cars are junk.
In fact, you can find gently used cars in pristine conditions that are almost new at certain car auctions. Get great value for your money by taking the time to participate in one of the live/drive or online car auctions hosted by Capital Auto Auction – a trusted leader in the industry of selling secondhand vehicles that are dealer consignments  or repossessions, and cars that were previously owned by the government or donated to charity.
What are the Advantages of Buying a Used Car?
Don't pass up the chance of getting a secondhand car that has the same bells and whistles and the level of functionality that a brand-new car has. For your convenience, we've laid out the benefits of purchasing a used car to help you get the best bang for your buck.
You can save thousands of dollars.
Sure, anybody would want to get a whiff of that distinct new car smell, and prop their cute little bottoms on the impeccable fresh upholstery. However, the price difference between a new car versus a used one of the same brand and type is hard to ignore.
You have a wide variety of choices.
An extensive selection of used cars are available to you with just a single mouse click. This inventory comes complete with photos and detailed descriptions of each and every vehicle. With this variety of options right at your fingertips, it would be virtually impossible for you to not to be able to find the car of your choice.
A used car's value falls slower than a new one.
Purchasing a used car is almost never a wise investment. If you plan to eventually sell it in the coming years, there's a very good chance that you would never recover the amount that you purchased it for. A brand-new car's value falls the minute you roll it out of the showroom floor. Did you know that a new vehicle can take anywhere from a 15-35% depreciation in its first year alone? With used cars, you let the previous owner feel the gut punch of depreciation, while you just enjoy the value.
Purchase a Used Car Today!
With the used car benefits considered, you'll probably agree that buying a secondhand car makes much more sense than getting yourself a brand new one.
Are you ready to try your luck at one of car auctions? You can find the best deals by checking out the vehicles that are up for grabs at our inventory as well as our upcoming auction calendar today!