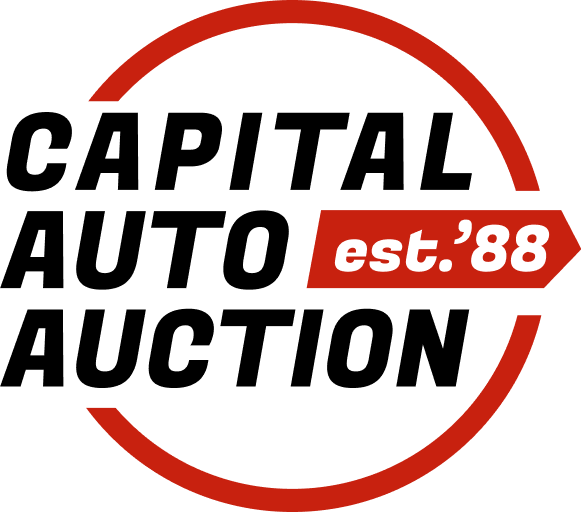 Used Dump Trucks For Sale
The Ins and Outs of Used Dump Trucks For Sale
If you're someone who needs to lug demolition material or asphalt around, and you're looking to purchase the right dump truck for the job without breaking the bank, we have one thing to say to you -- buy a used dump truck at auction!
What are the Common Types of Commercial Dump Trucks for Sale?
If you decide to participate in vehicle auctions, chances are, you'll come across like-minded people from the construction industry who could be looking to bid on any of the most common types of dump trucks, such as:
• Standard Dump Truck
This type has one front axle and one or more rear axles and a hydraulic ram that's mounted between the cab and the truck body which lifts the dump chassis. Expect it to give you fantastic maneuverability except when you drive it on soft soils.
• Transfer Dump Truck
If you see a heavy-duty truck being pulled by a separate trailer with a movable cargo container, you're looking at a transfer dump truck. The purpose of this configuration is to keep its maneuverability constant while maximizing its load capacity. An electric motor that's mounted on the wheeled tractor which rolls into the main transfer truck's trailer frame, powers the separate cargo container.
• Off-Road Dump Truck 
If you're looking for a heavy-duty truck that could haul huge and hefty aggregates of various materials and trailers or attachment parts over long distances, this type is what would suit you best. You won't have any problem dumping a 40 to 60-ton load on it! Being ideal for the roughest terrains only, an off-road dump truck is not supposed to be used on developed areas and roads. It's also referred to as an articulated truck.
• Side Dump Truck
This type is known for its quick and easy unloading capacity because of its ability to tilt to the sides as it dumps material to the ground. Not only that, this is the fastest and has the largest load capacity compared to the other dump trucks. This is best used for construction site projects that have plenty of space.
Why It Makes Sense to Buy Used Dump Trucks at Auction 
In today's economy, it's no surprise that the used dump truck market has become quite popular. When you participate in one of Capital Auto Auction's live or online auctions, an awesome shopping experience is guaranteed!
Being in the auto auction industry for almost 30 years, we know how to treat our customers right!
Below are the top reasons why most people choose to buy used commercial dump trucks for sale at our auctions:
1. There's a wide variety of different types of dump trucks to choose from!
Every week there are different items offered. With different vehicles coming in regularly, you may be able to find a dump truck that even dealers have a hard time finding.
Repossessed vehicles are also common so it's possible that you could find a repo dump truck that's just a few years old with low mileage for an equally low price!
2. Auctioned dump trucks are well-maintained!
When people think about dump trucks, the first thing that they think about is the abuse it went through with all the heavy loads. However, when going to auctions, you can actually find quality used dump trucks that are in tiptop shape! These can still be used for many more years to come and could do wonders for your business!
3. You get to work with a reliable auction house!
From the day Capital Auto Auction opened its doors to the public in 1989, we've sold thousands of quality vehicles at a bargain price! If you're interested in getting the best bang for your buck dump truck, choose a reliable auction house with a proven track record - Capital Auto Auction!
With Capital Auto Auction, you'll surely be able to spot a good dump truck that would be worth every penny you paid. What are you waiting for? Buy a used dump truck at auction today!
First Time Auction Buyer?
Participating in an auction is as exciting as it is intimidating. To give you a head start on your first auction buying experience, here are a few points to remember:
• Sign up early.
Don't lose bids because you came in late. Register early so you can have a closer look at the dump trucks in the inventory before you narrow down your choices!
• Understand the lingo.
When you hear people talk about the "hammer price", they're referring to the dump truck's final selling price at which the auctioneer says, "Sold!".
• Pay attention to your surroundings.
Keep your eyes on the light system. For example, when the "RED" light turns on, it means that the dump truck as-is is nonrunning. The "GREEN" light means that the vehicle is in running condition.
What Happens After You Win the Bid?
Once you win the bid, you'll need to leave a deposit on the same day. You'll be given 24 business hours to settle your payment in full and 3 days to drive it away. After that, you'll receive a receipt and a few more documents once you've made full payment.
Choose Capital Auto Auction!
Looking for a cheap heavy-duty used dump truck for your construction business? Take part in our live auctions hosted weekly in all our four locations: Temple Hills, MD; Philadelphia, PA; Manchester, NH; and Washington DC!
However, if you're a busy bee with a packed schedule that makes it impossible for you to join a live auction, try participating in our online auctions instead!
Ready to purchase a dump truck that fits your needs and your budget? Visit Capital Auto Auction's inventory now and register for FREE!