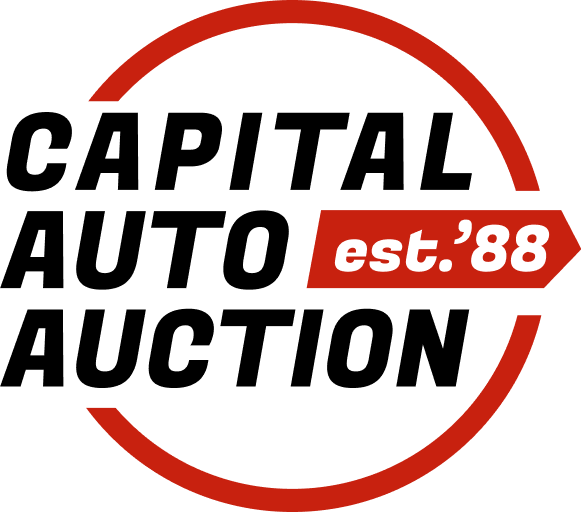 The Advantages Of Using Your Tax Return To Purchase A Car At Auction
It's tax season, and if you've played your cards right this year, you're probably expecting a big refund from Uncle Sam. You're likely also thinking about how you're going to spend that refund. Maybe you have a home improvement project in mind, or have your eye on some expensive new toy. You might be in the market for a used car. Though because the average tax refund is only a few thousand dollars, you might not think you can buy a quality used car solely with the money from your refund. That's where you might be wrong: It is possible to spend your tax refund on a quality previously owned car and owe nothing else — if you decide to buy a used car at auction.
Why is tax season the perfect time to consider purchasing a used car at an auto auction? A public auto auction can be a great place to find a great deal on a used car that won't break your budget. Public auctions often have an extensive selection of vehicles up for bid — many of them in good working order. By perusing the listings for a public auction in advance, you can scope out anything that looks interesting to you and be prepared to bid on it when it hits the auction block. A knowledgeable buyer can walk away from a public auto auction with a real steal. Be sure to do your research before spending your tax refund on a previously owned car at auction.
Can purchasing a car at auction with your tax return save you money in the long run? Purchasing a previously owned car with your tax refund through a public auto auction offers some substantial advantages over the typical means of buying a used car. First of all, buying a used car at auction often means you'll be spending far less than the fair market value of the car, keeping more of your money in your pocket. Additionally, being able to use your tax refund to buy a used car free and clear means you'll avoid having a monthly car payment in your budget for the foreseeable future. After all, cars depreciate in value. Thus, spending the same amount every month for a car that is no longer worth the amount you paid for it originally can put a big strain on your budget now — offering you very little in return when it's time to get rid of it.
Why should potential buyers choose Capital Auto Auction? If you're thinking about putting that fat refund check toward the purchase of a previously owned car at a public auction, you don't have to look any further than Capital Auto Auction. We have an extensive selection of used cars up for auction with more coming in all the time. We host regular weekly auctions at each of our four locations — Washington, D.C.; Philadelphia, Pennsylvania; Manchester, New Hampshire; and Temple Hills, Maryland — as well as online auctions.
Whether the cars we auction are repossessions, dealer consignments, government surplus or donations, all of our auctions are open to the public. With us, it's easy to find just about any kind of car to fit your needs and budget. Contact us today to find out when our next auto auction is in your area and how you can turn your tax refund into a reliable, quality used car.