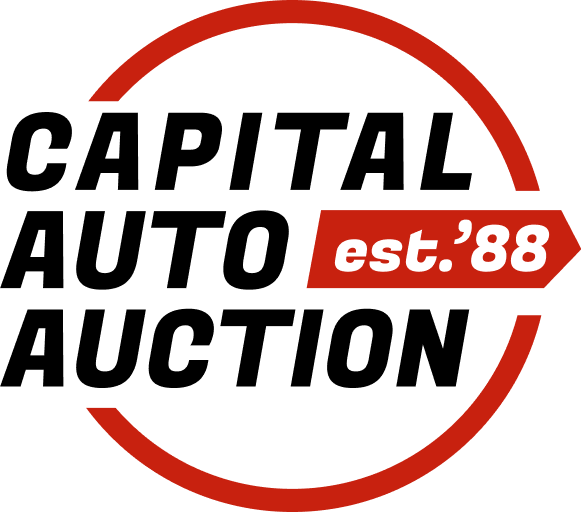 How Auto Auctions Work | Capital Auto Auction
How Auto Auctions Work
Finding a good deal on a used car can be very challenging work. You could spend hours perusing the listings in your local paper or on the Internet and still not find a vehicle that meets your needs and budget. Kicking the tires at your friendly neighborhood car lot might leave you with a stubbed toe and a lot of frustration. There is another option, however. An auto auction features a huge selection of used vehicles for sale, most of them in very good condition and at affordable prices. If you're in the market for a bargain, this could be the answer.
But there's a reason why most casual car buyers steer clear of these events — they're intimidating. To the uninitiated and unprepared, auctions might as well be held in a foreign language. There are so many protocols and procedures that can feel alien to the average person. For someone who decides to attend without doing any research ahead of time, an auction can be incredibly confusing. Knowing what to expect beforehand can ensure that you don't get in over your head. Here are answers to some of the most common questions you may have as well as other important information about the auction process.
How Do Auto Auctions Work?
Most everyone understands the basics of how an auction works — participants bid on an item until one bidder is left. Many auto auctions are public, which means anyone can come to the event or place a bid online. These are advertised ahead of time, typically with a list of available vehicles. This gives you the opportunity to narrow your search before the day of the auction. Here's a step-by-step breakdown of how the process works in most cases:
Research the listings — Browse the listed vehicles and make note of any lots that meet your needs. This will save you time when you get to the event.
Show up early — You'll want to arrive early to examine your target car or truck in person. Check under the hood, look for signs of water damage and make sure the engine starts. You may even be able to take it for a short test drive.
Set your price range — It's important to set a price ceiling before bidding starts. This will ensure that you don't get caught up in the excitement and spend more than you should. Check the Blue Book listings for your target vehicle and be prepared to let it go if the dollar amount goes above your threshold.
Place your bids — Once the auction begins for your target vehicle, make sure you know where the "ring man" is for your lane. This person is responsible for identifying bidders. Make sure you understand the current bid amount, and don't be afraid to ask questions if you're confused.
Win your car — If you're the winning bidder, congratulations! But be aware that you could be responsible for auction fees as well as the cost of getting the vehicle to its final destination. Be sure to budget extra funds for these expenses and do your homework so you're not surprised if they are assessed.
Some Additional Questions
Beyond these basics, you may have several questions if you've never participated in a car auction. Much of the etiquette and behaviors might leave you scratching your head. You might be afraid of looking like a novice when compared to all the veterans around you. Here's a quick Q&A to help you make sense of the auction process.
Q: What's my legal obligation if I win?
A: To complete the sale, the previous owner is required to provide you with the title, which you must have assigned to you at your state's DMV. Of course, you'll also need to get insurance for your new car in accordance with your state's regulations.
Q: What do the colored lights above each car mean?
A: These lights refer to the condition of the vehicle or its documentation. Green means it is in good condition. Red indicates it is being sold as is. Yellow means it may be subject to arbitration and there may be further announcements concerning the vehicle. A blue light tells you there is no title for the car at the moment and the seller must provide one within 30 days of the sale.
Q: Are the cars operational, and are they inspected beforehand?
A: Although you can expect most vehicles to be in drivable condition, they may have lurking issues that could be a problem later. That's why it's important to conduct your own inspection before placing your bid.
Q: What is the general price range of the vehicles?
A: As you might expect with auction, it depends. If you are competing with a highly motivated bidder, you could see the price of a vehicle shoot up unexpectedly.
Q: What should I wear?
A: It's up to you, but you should dress comfortably because you could be spending a lot of time outside.
Q: Will there be seating?
A: Classic car auctions, such as you might have seen on TV, typically feature rows of seating, but this may not be the case for the event you attend. Be prepared to be on your feet for a while.
Q: How many people typically attend car auctions?
A: Depending on the circumstances, you can expect to be surrounded by hundreds, if not thousands of fellow bargain hunters. This can make auctions overwhelming for novices, which is why it's critical to be prepared.

Check Out Capital Auto Auction
Whether you're new to the game or an established player, Capital Auto Auction offers you a wide selection of used vehicles at great prices. We hold events all the time in person and online, so there's always dozens of vehicles to choose from when you participate. An auto auction is a fantastic way to find an exceptional deal on your next car, truck, motorcycle or RV. Check out our inventory and auction schedule and find out what all the excitement is about for yourself.
Sources:
https://www.autoauctionmall.com/learning-center/how-do-car-auctions-work/
https://www.gcautoauction.com/how-auctions-work/
https://www.roadandtrack.com/car-culture/a27117/heres-what-happens-at-an-auto-auction/