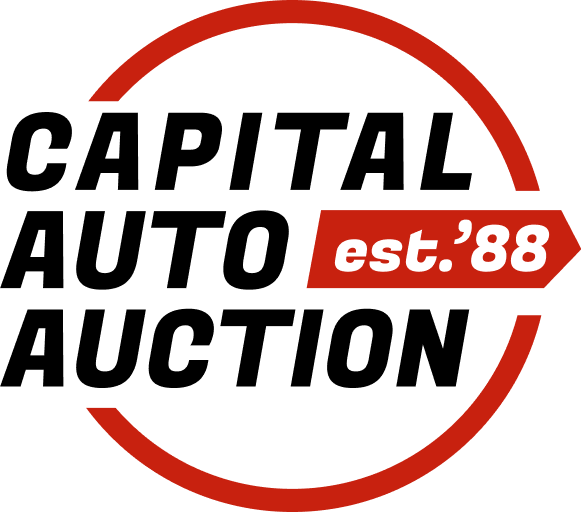 How Auto Auctions Work | Capital Auto Auction
How Auto Auctions Work
Updated November 2, 2023
Are you ready to dive into the thrilling world of auto auctions? We're here to give you the lowdown! 🚗🔨
Picture this: you're on the hunt for your dream car, something that fits your needs and your budget. But scouring listings can be a bit like searching for a needle in a haystack.
But fear not, there's a game-changing option - auto auctions! 🎉 These events are like treasure troves filled with a wide selection of used vehicles in great condition, all at affordable prices. It's a bargain hunter's paradise! 🤑
However, we get it, auctions can seem like an intimidating puzzle, especially if you're new to the scene, so being prepared and informed can make all the difference!
Wondering how auto auctions work?
Think of it as a bidding war - you raise your paddle (or click your mouse) until you're the last one standing. Many auctions are open to the public, and they usually list the available vehicles ahead of time. This means you can plan your strategy and narrow down your options in advance! 📋✔️
Here's the game plan in most cases:
Research - Scope out the listings and highlight the vehicles that catch your eye.

Set a Budget - Decide your price ceiling before the bidding frenzy begins. Don't let the excitement steer you off course! Stick to your budget. 💲🎯

Start Bidding - When your dream ride is up, make sure you know the current bid. Understand the process, and don't hesitate to ask questions if you're unsure. 👥❓

Feel free to reach out to our team at any time!

Seal the Deal - If you're the last one standing, congrats! But remember, you might have to cover auction fees and the cost of getting your new ride home. Be prepared! 💼🚚
Puzzled by the ins and outs of an auto auction? Don't fret!
We've got answers to your burning questions. Here's a quick Q&A to make it all crystal clear!
🤝 What's my legal obligation if I win? - You'll need the title, insurance, and registration according to your state's rules.
🔧 Are the cars in working condition? - Most are drivable, but it's wise to posted information, pictures, and videos.
💰 What's the price range? - It varies, and competition can send prices soaring. If you're bidding online, you can browse our inventory and see the starting bids on each vehicle.
👥 How many people attend auctions? - You'll be in the company of hundreds or even thousands of fellow bargain hunters. It can be a bit overwhelming, so be prepared!
Here's some FAQs about our auction lots specifically.
Choose Capital Auto Auction
Buy your next car at Capital Auto Auction, America's most reliable public auto auction – specializing in charity car donations.
Our online auction sites are located in the following cities:
Check out our inventory to find the best deals on donated cars for sale! Check out our FAQs for even more information!
Sources:
https://www.autoauctionmall.com/learning-center/how-do-car-auctions-work/
https://www.gcautoauction.com/how-auctions-work/
https://www.roadandtrack.com/car-culture/a27117/heres-what-happens-at-an-auto-auction/