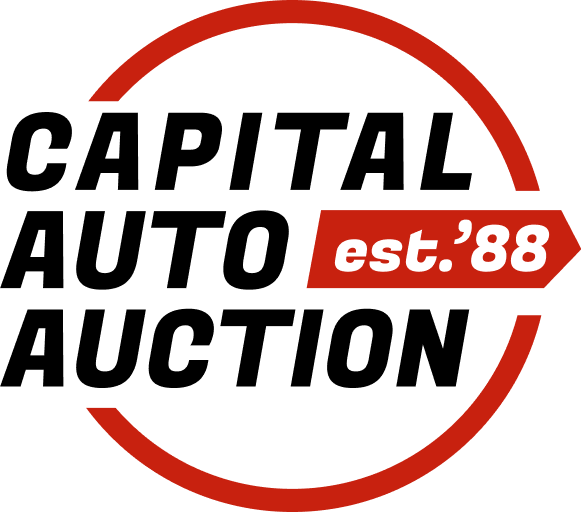 Legacy of Excellence
Legacy of Excellence: Why a Used Subaru Legacy is a Top Choice
Welcome to Capital Auto Auction!
For any savvy shopper out there, visit our lots in Philadelphia, Temple Hills, Manchester, and D.C.!
Today we're profiling the Subaru Legacy, a popular and reliable choice among the thousands of makes and models you'll find on our auction lots.
The Subaru Legacy has a – legacy (sorry) – of unwavering reliability, impressive performance, and a comfortable ride. Whether you're cruising the bustling streets of Philadelphia, navigating the picturesque roads of Manchester, or taking on the daily commute in our nation's capital, the Subaru Legacy offers a remarkable driving experience.
So, buckle up and get ready to explore why this enduring sedan is a top choice for drivers in these diverse East Coast cities. 🚗🌆🏞️🏙️
Subaru Legacy Models over the Years:
The Subaru Legacy has been an enduring presence on the road, with a rich history spanning several generations. Each era brings its unique charm and features, catering to a variety of driver preferences.
Here's some of the most popular and sought-after models of the Subaru Legacy:
Renowned for its fuel efficiency and standard all-wheel drive, the 2019 Legacy offers a comfortable and spacious interior, making it a top choice for long journeys along the East Coast.
The 2020 Legacy stands out for its updated technology, safety features, and a refined cabin. This model is a favorite among tech-savvy drivers.
The 2021 Legacy takes safety to the next level with its advanced driver-assistance systems. It's an ideal pick for those prioritizing safety during their East Coast adventures.
What about the Subaru models between 2000-2018?
Lots of great used cars in this lineup. Their renowned durability, all-wheel-drive capability, and strong safety features (more on all that below!) make them reliable and secure options. The Legacy is a famously versatile car, helping it maintain a good resale value.
And of course, we've got some recommendations for those of you looking for something more unique and vintage:
1994 Subaru Legacy

: A timeless and rugged classic.

1998 Subaru Legacy GT

: A sportier driving experience.

2005 Subaru Legacy 2.5 GT

: Combines modernity with all-wheel drive and a turbocharged engine.

2007 Subaru Legacy Spec.B

: A sportier version with a turbocharged engine.

1996 Subaru Legacy Outback

: Rugged and adventure-ready with extra ground clearance.

1991 Subaru Legacy Sport Sedan

: A sporty and stylish choice with '90s flair.
With these and so many more models, check out our used Subarus for sale.
✅💰 Outstanding Durability and Fuel Efficiency:
The Subaru Legacy is widely recognized for its exceptional reliability, making it a top choice among midsize sedans. It even scored a spot on our list of the top reliable car makes and models!
The Subaru Legacy is known for its durability, thanks to robust engineering and long-lasting performance. It's a small investment, especially at Capital Auto Auction where you find unbeatable prices, for both longevity and the reselling potential when it comes time to upgrade.
I mean, what teen or poor college student does NOT need a reliable first-time car?
The Subaru Legacy also excels in fuel efficiency when compared to its competitors. The 2021 model boasts 27 MPG city and an outstanding 35 MPG highway. That means fewer stops and more savings during your East Coast trips.
Recent Legacy models also feature eco-friendly technologies, like the optional 2.4-liter turbocharged engine, which optimizes fuel delivery without compromising performance.
🛞 All-Wheel Drive:
The Legacy comes with standard all-wheel drive (AWD) across all models.
This is a standout with sedans, since AWD is typically found in larger cars. This not only enhances stability, but does so efficiently, adapting to various road conditions, especially in climates where we actually enjoy (or not) all four seasons.
Raise your hand if you appreciate your AWD in the snow and rain!
📱 Technology:
The Subaru Legacy boasts a wide array of technological features designed to make your journeys both entertaining and safe. From advanced infotainment systems to driver-assistance gadgets, the Legacy keeps you connected and protected on your adventures.
🧳 Cargo Space:
Pack up your luggage, camping gear, or beach essentials without a worry! The Legacy's generous cargo space is designed to handle all your travel needs. Fold those rear seats down, and you're ready for any adventure, ensuring that you never need to leave anything behind.
🛡️ Safety:
The Subaru Legacy has a steadfast commitment to safety that spans its various model years.
In older Legacy models, fundamental safety features such as airbags and stability control provide a foundational layer of protection.
As you venture into more recent Legacy models, the safety game steps up. With cutting-edge advancements in technology and engineering, these cars boast advanced driver-assistance systems like adaptive cruise control and blind-spot monitoring. These systems act as an extra pair of vigilant eyes, watching over you on those winding East Coast roads.
🌟 Why Buy a Used Subaru Legacy:
To recap… who doesn't love a recap?
The Subaru Legacy is a top choice: renowned reliability, versatile performance, and comfortable ride. The brand is well respected. The All-Wheel Drive (AWD) system and safety features provide the confidence you need on the highways or backroads.
Search Subaru models at Capital Auto today! 🌊🚗✨